Happy 1st Birthday, Alli Brydon Creative!
Hello, world: Alli Brydon Creative has just turned 1!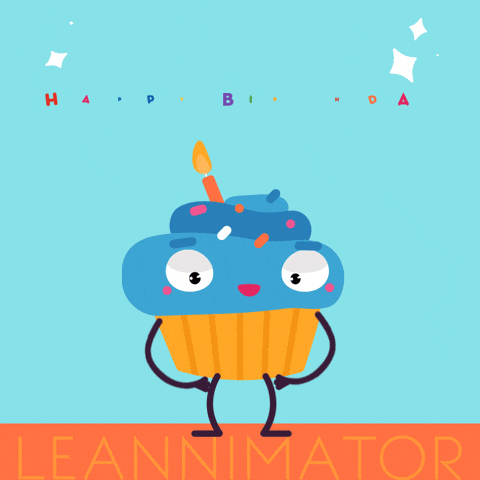 happy birthday, cupcake
Exactly a year ago, I leapt into the great unknown and started my own company. As many entrepreneurs would tell you, this is one of the scariest things ever (apart from becoming a parent). There is little-to-no stability, especially at first, and you've got to prepare to have either too little or too much work as you ramp things up.
However, the first year of my new business was more successful than I could have ever dreamed! Is the universe looking after me? Do I have some kind of magical fairy-unicorn-godmother?
Nope. But I do have an amazing support network of family and friends constantly cheering me on. Also in my corner: a crazy work ethic/drive to succeed. This gave me the buzz to jump out of bed every morning and get cracking. And maybe, just a little bit, the universe WAS looking after me.
Some of the super projects I completed during the first year of Alli Brydon Creative:
A Day in the Life of Marlon Bundo, created by the brilliant team at Last Week Tonight with John Oliver. I edited, consulted on, and project managed this book.
Part children's book, part political satire, part activism, …Marlon Bundo became an instant cultural phenomenon, reached millions of readers, raised money for two amazing charities, and immediately skyrocketed to the top of the NY Times Bestseller list, staying at #1 for several weeks…and is still on there today!
I co-wrote, with Leanne Lauricella of the very popular, very adorable @GoatsofAnarchy, an adult memoir/self-help book called Peace, Love, Goats of Anarchy which will publish SOON!
Leanne's story of life-changing events, compassion for animals, and strength in the face of crises will inspire all readers.
It publishes on October 2, 2018 with Quarto, but you can pre-order it online or from your favorite indie bookstore.
Channeling both my author and preschooler mom selves, I wrote several science nonfiction books for preschool and K – 1 readers, which will publish with Scholastic Book Clubs this fall. Titles such as My Backyard Lab, The World of Dinosaurs, Magnet Magic, and Slime Science are inside science kits of the same topics. Look for them in your catalogs this season!
And, of course, I've loved working with my picture book author and illustrator clie